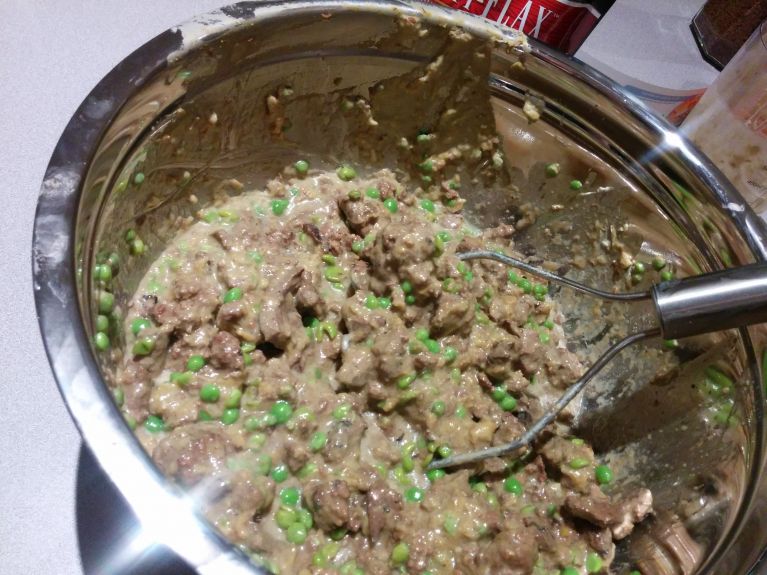 On the menu is beef liver, ground beef, peas, green beans, kale, spinach, butternut squash, pear, apple, blueberry, yogurt, flax meal, fish oil.
And, oh, I just realized that I forgot to mix in the pumpkin puree. (Meh. Tomorrow.)
You can see the fine culinary achievement in the photo, above. It looks, um, appetizing?
She gobbled it up.
Yay! Happy Thanksgiving!