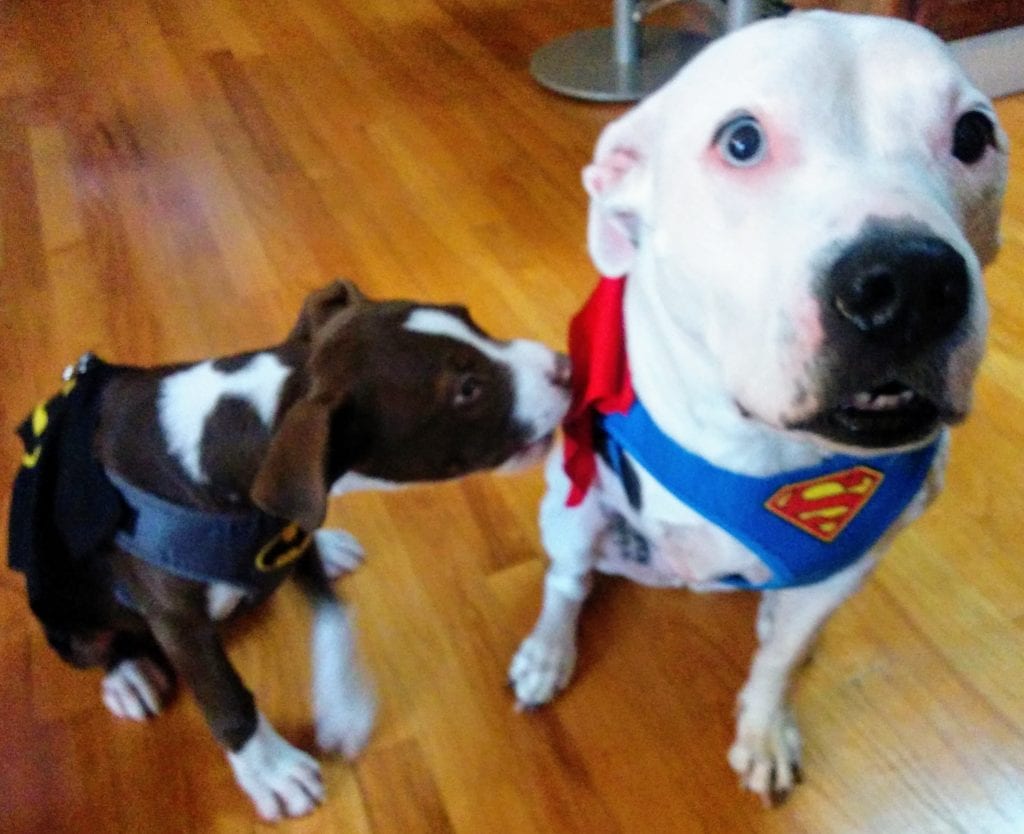 Super. Halloween. Twenty. Seventeen. Say it five times fast!
Wait. I'll back up.
I, known to most of you as "Effie", am in fact "SuperDog" in disguise. Since it is Halloween-ish, or thereabouts, I will hide my true identity in plain sight as this year's costume.
Oh! And also I adopted a puppy. My humans named her "Ella", but I immediately recognized her speed-of-flight and high-frequency-screech capabilities. She is, of course, none other than "BatPuppy".
We drove out to Michigan Animal Rescue League on my birthday, and in celebration of my one-year ampuversary (next week). It was on that fateful day (okay just only a few days ago) that we met and vowed to join forces.
Since then, we have played many rounds of a game we call "BiteyFace". And also I am pretty much geeked-out every moment of every day now.
Oh. I forgot I was explaining something. But that's okay. I mean, just look at my face. Look!
ZOMG BEST THING EVER WE HAVE A PUPPY. THE END.