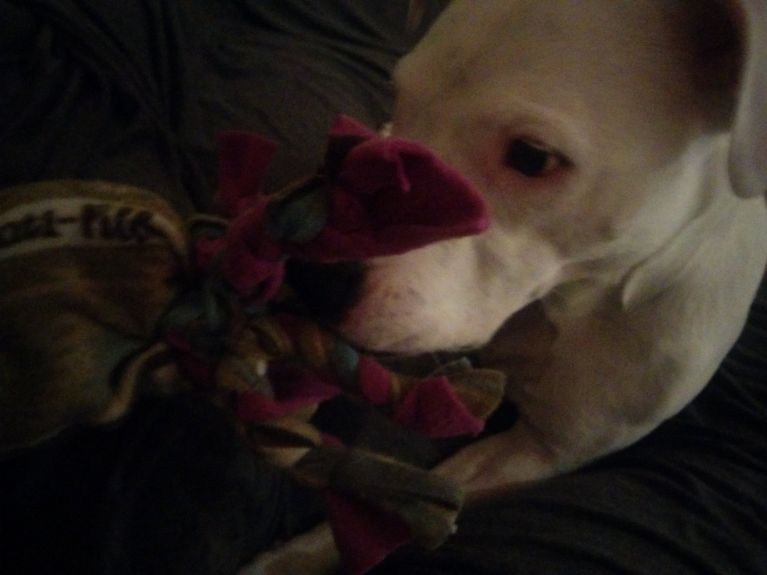 Somebody was feeling playful, for the first time in a while!
(Had some boughts of throwing up for a few/several days. I can't remember how many, because I didn't get whole lots of sleep during said time.)
*** Trigger Warning: Disgusting Descriptions ***
She was throwing up water and bile spontaneously here and there — e.g., in the middle of the night, startling both of us awake. There was a lot of it, and it went everywhere, and evaded all standard forms of cleaning (e.g., strangely repelled by mopping). Oh. And also? It was, by far, the most yuckiest smell I have ever smelled in my life. (And I've encountered those weird mushrooms that grow only in October.)
** End Gross Stuff ***
But she'sbeen playing more and more with the multifunctional-toy-thingy that grandma made.
Many yays!